The iconic Gibson Guitar Strap – supreme quality and comfort from a name you can trust.
We couldn't have a Fender Guitar Strap post without including the competition. So, without further ado, here it is, the Gibson Guitar Strap post.
By the time Gibson began work on its first electric guitar, the company already had a 40-year tradition of quality and innovation. The first Gibson electric guitar had to be nothing less than the best electric guitar the world had ever seen.
In 1935, Gibson enlisted musician Alvino Rey to help develop a prototype pickup with engineers at the Lyon & Healy company in Chicago. Later that year, research was moved in-house, where Gibson employee Walter Fuller came up with the final design. Gibson introduced the distinctive hexagonal pickup on a lap steel model in late 1935. The pickup was installed on an F-hole arch-top guitar, dubbed the ES-150, "ES" for Electric Spanish, and the first one shipped from the Gibson factory in Kalamazoo, Michigan, on May 20, 1936.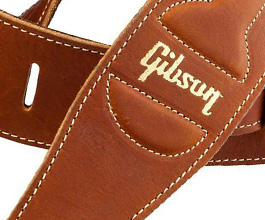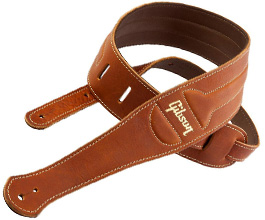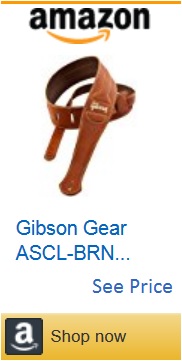 This beautifully made Gibson Guitar Strap in classic brown leather with suede backing by Gibson Gear is crafted in the USA, and has contoured stitching.
A Gibson Guitar Strap with awesome grain leather, elastic pull, black in color, USA made. Stretch feature and scratch-resistant leather.
This Tan Gibson Guitar Strap is made in America, has memory foam padding, and a super-cool embossed design.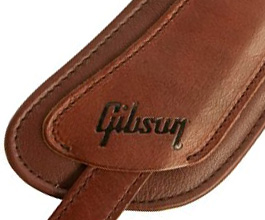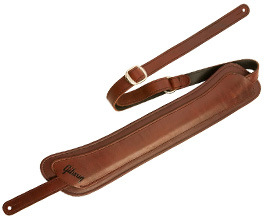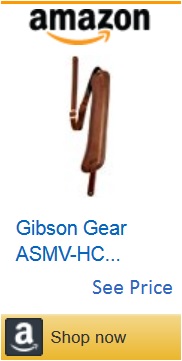 Made in the USA, complete with memory foam padding, this Gibson Guitar Strap is both stylish and super comfortable.
Foam padding, impeccable workmanship, built for comfort, this Gibson Guitar Strap is made in the USA. It's black, and it don't crack.
Around the year 1950, the most popular guitarist in America was Les Paul. And so it was in 1952 that Gibson introduced the Les Paul Model of electric guitar.
The Les Paul electric guitar quickly grew into a family of four models – the Junior, Special, Standard and Custom – all of which would become Gibson classics. This rich history of high quality guitars continues into their (also of the finest quality) Gibson Guitar Straps.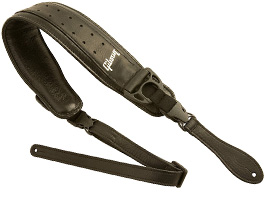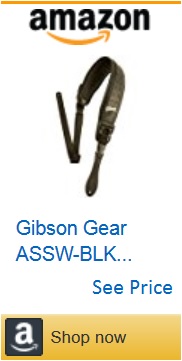 This USA made Gibson Guitar Strap has memory foam padding, is black, and has an awesome name, "Switch Blade". For hardcore comfort, this strap rocks.
An acoustic Gibson Guitar Strap that is made in American, padded, and super comfortable. What more could you ask for.
This awesome, two-tone, brown Gibson Guitar Strap is built for comfort, it's made in USA, has memory foam, and roughed good-looks.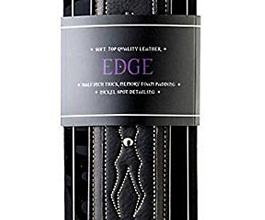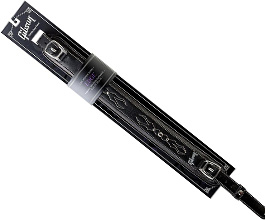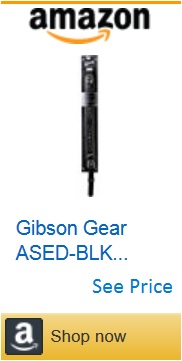 A Gibson Guitar Strap of the utmost comfort and quality, made in USA, padded, with good-looks to boot.
A Gibson Guitar Strap with contrast stitching, which is made in America, and has the same high quality that is synonymous with all Gibson guitar accessories.