Skull Guitar Straps
The symbolism and meaning behind the skull:
Some of the most popular guitar strap designs include skulls.
Skulls can symbolize various things. The most common being death and mortality.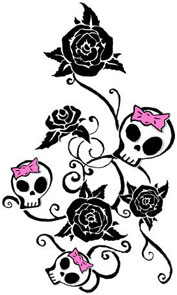 Other meanings such as strength or power are also commonly associated with skull designs.
But not all skulls are masculine or evil-looking. There are many feminine skull designs incorporating pink and purple hues, some even with hair and/or bows. Some of these more feminine skull designs often have hearts as eye sockets instead of the usual circles or ovals.
The most common symbol of the Day of the Dead holiday, celebrated in Mexican culture, is the skull, represented by masks called calacas, and sugar skulls.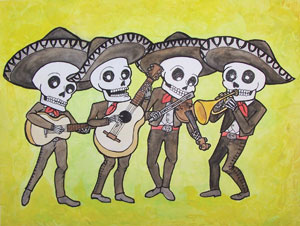 Skulls are often seen together with other objects and symbols. It's common to see roses, tulips, and various other flowers decorating skulls.
Wings, hearts, and stars are also very commonly linked to skull designs to enhance their visual appeal.
Since 1977 Alchemy Gothic has been the leader in gothic jewelery and art. Designed in England, Alchemy Gothic has a huge collection of products. Their fantastic art is now featured on these officially licensed guitar straps by Planet Waves.
The Dead Draw, Nailed, and Blackbloods Skull are all from Planet Waves Alchemy Gothic Collection – leather guitar straps with serious attitude. Each of these 2.5″ wide, high quality guitar straps have unique, brutal, gothic graphics on comfortable leather.
A totally awesome gift idea for any guitar crazy rocker.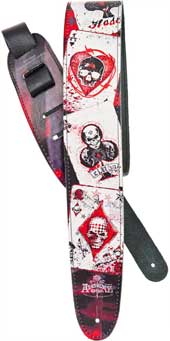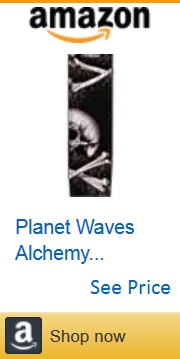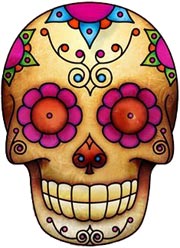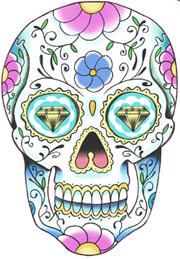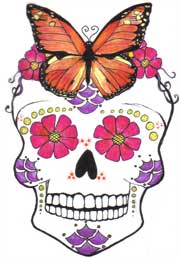 The next three guitar straps (with totally bad-ass skull designs) come to us from Lethal Threat Designs, a design licensing agency that specialises in top of the line high quality art designs based on its line of highly successful automotive and motorcycle decals. The following three skull designs come from their officially licensed guitar strap collection, which includes some of their signature artwork.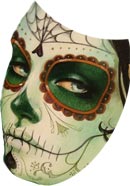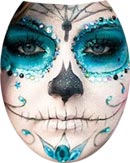 All Jodi Head guitar straps are top of the line hand stitched and high quality. The following six guitar straps show some of Jodi's best skull designs.